16 Day End to End Larapinta Trail Trek
West MacDonnell Ranges, Northern Territory
16 Day End to End Larapinta Trail Trek
16 DAYS | 248 KM
End to End Larapinta Trail
Group size: maximum 8 guests
Our End to End Larapinta Trail trek is a 16 day wilderness adventure totally immersing you in the country, and allowing the time and space to fully appreciate and understand this spectacular place.
The itinerary has been designed so we walk the entire length of the Larapinta Trail, all 223 kilometres, along with some special highlights not officially on the trail. You will experience all the trail has to offer, from high ridgelines to sheltered gorges, open savannah country to magnificent mountains, dry and flowing rivers, and the best examples of the West MacDonnell's vegetation and fauna. All this along with the support of Trek Larapinta's experienced and knowledgeable guides, and returning to the comfort of your supported camp each night. On each section you will be tested and rewarded until the final section: truly the trip of a lifetime.
As a keen bushwalker, the 16 day End to End Larapinta Trail trek will delight those looking for a true wilderness experience. Expecting to walk between 5 and 12 hours per day along varying difficulty of terrain including some very rugged terrain, the trek will challenge the most experienced of bushwalkers.
For each day's hike on this rugged world class track, you carry just a day pack. We create these trips to be an informative experience as well as a walk through the unique terrain, as we seek to share our knowledge of the place and provide all you need to have an active yet comfortable holiday. You walk with a guide for the day's trek, with the support guide collecting and transferring you to camp each day, where you can relax while Trek Larapinta caters for your needs.
Being a small, boutique business, we remain keenly aware that we rely on the health of our environment. It sustains us and we, in turn, seek to sustain it. On the 16 day trek your campsites will vary throughout the trip; for the first seven nights you will be in different remote bush locations, while on the second half of the trail we use two base camps transferring short distances each day on the trail. Our camp sites at Serpentine chalet and in the Ormiston Gorge region are used due to their beautiful bush settings and centralised locations between a number of sections which minimises transfer time. We seek to tend our camps as best we can with minimal impact practices and share these ways with you.
Itinerary Summary
Day 1 : Pick up Alice Springs, section 1 – Telegraph Station to Wallaby Gap | 13.5kms
Day 2 : Section 1 – Wallaby Gap to Simpsons Gap, visit Alice Springs Desert Park | 10.5kms
Day 3 : Section 2 – Simpsons Gap to Jay Creek | 25kms
Day 4 : Section 3 – Jay Creek to Standley Chasm | 13kms
Day 5 : Section 4 – Standley Chasm to Birthday Waterhole | 17kms
Day 6 : Section 5 – Birthday Waterhole to Hugh Gorge | 17kms
Day 7 : Section 6 – Hugh Gorge to Rocky Gully | 16kms
Day 8 : Section 6 – Rocky Gully to Ellery Creek | 15kms
Day 9 : Section 7 – Ellery Creek to Serpentine Gorge | 14kms
Day 10 : Section 8 – Serpentine Gorge to Serpentine Chalet | 15kms
Day 11 : Section 9 – Serpentine Chalet to Ormiston Gorge | 29kms
Day 12 : Section 10 – Ormiston Gorge to Glen Helen/Finke River | 12kms
Day 13 : Section 11 – Finke River to Rocky Bar Gap | 15kms
Day 14 : Section 11 – Rocky Bar Gap to Redbank Gorge | 12kms
Day 15 : Section 12 – Redbank Gorge to Mt Sonder (return) | 16kms
Day 16 : Ormiston Pound/Gorge walk, return to Alice Springs | 8kms
WHAT'S INCLUDED
Travelling with us, you know you're coming with a boutique business that specialises in the Larapinta Trail. The experience of being in this ancient landscape can be powerful and refreshing. By offering fully-supported camping and interpretive guiding, Trek Larapinta aims to facilitate this experience for you. All the organisation, transport, food preparation, camping and catering equipment and other logistics are taken care of for you, so you can connect with this landscape in a calm, relaxed way and get the most out of your holiday in this amazing part of Australia.
All camping equipment including sleeping bag, swag, pillow, bed linen and top of the range tent.
All catering equipment.
15 breakfasts, 16 lunches, 15 dinners.
All delicious snacks on the trail.
Hotel pick up and drop off.
Transportation provided in commercially registered, expertly maintained tour vehicles.
All camping, traditional owner and national park fees.
Entry to the Alice Springs Desert Park.
Group first aid and emergency communication facilities.
2 Trek Larapinta professional wilderness guides.
Travelling with a culturally and environmentally responsible business.
Small group with a maximum of 8 participants.
Tours do not include pre or post trip airfares or accommodation.
Detailed maps of the Larapinta Trail are also available for purchase.
NOTES TO CONSIDER
The 16 day End to End Larapinta Trail trek requires a high level of bushwalking/walking and general fitness. As the Larapinta Trail becomes more popular the perception of its difficulty decreases. This however is not the case. The trail remains unrelentingly rocky and hard underfoot and weather extremes can be experienced at any time of the year, so the more prepared you are the more you will enjoy the experience.
Days vary between 5 and 12 hours of easy to moderate to very challenging walking, depending on the section. The climb up and down Mt Sonder is a challenging 16km return with a 750m rise in elevation. Section 9 is a very challenging day covering a rocky distance of 29km, including some steep ascents and descents.
If you engage in at least one to two hours of aerobic activity (this might include walking, cycling, swimming etc) three to four times a week during the three months prior to your trip, you should find yourself fit enough to enjoy your days' activities. Longer walks on uneven bush tracks with your day pack, including some ascents/descents (if you can find them) will help you prepare your body for the full days on the trail.
Further information about preparation can be found at Trek Gradings and our FAQ section .
GUEST TESTIMONIALS
Trip Advisor
More Testimonials
Benny & Morgan were our guides for 16 days end to end supported hike. At all times they showed maturity well beyond their years. At all times they were courteous, obliging, fun, organised and knowledgeable. Their knowledge of local surrounds was excellent, particularly Morgan, and if they did not know they always endeavoured to find out. The local knowledge of flora, fauna, geology and track details was a stand-out and a point of difference for Trek Larapinta. I also really valued the evening with local Indigenous lady and the local knowledge she offered. I also enjoyed the ability to walk at my own pace, without feeling any pressure to move on, but also supported to arrive safely. On two separate occasions I was encouraged and supported by Benny, kindly and safely, to navigate two sections I, personally, found extremely challenging. The equipment, vehicle, swags, tents, semi-permanent camps, toilet pop-up tent etc etc all contributed to the little bit of extra comfort during the trip. Last, but certainly not least, the food was incredible. Both Benny & Morgan were exceptional cooks and the range of fresh food was truly enjoyable and delicious. They worked so well together as a team. I could not recommend nor rate Benny & Morgan any higher as guides and Trek Larapinta as a company with attention to detail. May I also add that all communications with Clare have been excellent and the booking and preparation process comprehensive and easy to follow. The cost is excellent value for money. So thank you to all at Trek Larapinta for all the work you do behind and in front of the scenes to share the experience of Larapinta with guests like us. Best hiking experience I have had to date. Keep up the great work!

Not a trek - a journey After the trek with Trek Larapinta (June 2016), I thought "I could do this again" and considered just booking for the next year. I thought that I would let the immediate thrill settle before writing a review to see whether to tendency to hyperbole would settle - it hasn't. We, 50 something and 60 (reasonably but not especially fit) did the end-to-end walk. Of course there was the initial trepidation of could we do it but yes, demanding as it was in sections, we could keep with the diverse group and the expected times for the sections. Enough about us. The trail: beautiful, spectacular, special, amazing (I hate the word awesome), and more. You can read reviews, see the pictures, but nothing really prepares you for the experience: a trek that becomes a journey, a journey creating a memory that will last a lifetime. And still, after 9 months and some other travel, we are thinking of returning, possibly and probably more than once. As said, you can read the reviews but ... To Trek Larapinta: well, we read the reviews, spoke to a friend, went with them and will travel with them again, albeit probably next under one of their other labels in Tasmania. Our guides (and friends) for 16 days, Rob and Ben, two quite different people who worked together to ensure that every part of our journey was more than whatever we might have hoped or dreamt; whether it was aspects of the trek, time alone or time together, the meals, the sense of quiet camaraderie amongst the group of 8 travellers, the mundane but critically important logistics, the stories and the jokes, and the insights, and more. Thank you.

I recently completed the End to End Larapinta Trek (13 May 2017 departure) and would like to thank the guides, Ben & Stella, for their wonderful, entertaining and caring company, they made sure the walk went smoothly by keeping our group of 8 well feed, nurtured (dressing blistered feet) and informed. They were both incredibly interested in the area and happy to impart their combined knowledge of the geology, Aboriginal history, flora and fauna. They were both extremely environmentally conscious and genuinely interested in the wellbeing of the participants. Trek Larapinta strives to leave as little physical 'footprint' on the wilderness areas while providing a first class walking experience. The majority of the campsites provided tranquillity and solitude and were, when possible, away from others. I feel confident in recommending Trek Tours to anyone interested in walking tours. The Larapinta was one of the hardest walks I have done because of the tough, rocky terrain but I enjoyed every day because of the spectacular scenery and views, the personal challenge and for the privilege to experience such a beautiful ancient land in the company of others who appreciated the landscape and the fragility of the area. Long may it continue.

It's less than a week since I've come home from my guided walk with Trek Larapinta on the Larapinta Trail which heads westwards out of Alice Springs and culminates in a climb to the top of Mount Sonder to watch the sunrise. The trip exceeded my expectations, mainly because of the way our guides, Dan and Stella, helped our little band of eight strangers enjoy the walk through some of the most stunning country I've experienced. Their professionalism, their knowledge of the country, their cooking, their sense of humour and their ability to help mould us into a cohesive (if occasionally rowdy) group have made this 16 days, for me, a truly memorable experience. The Larapinta Trail follows the MacDonnell Ranges, along sharp ridgetops, through deep gorges, across wide open valleys. The texture of the landscape is remarkable, the colours of the rocks are earthy and varied, and the satisfaction of being able to undertake a long walk in such good company is immense. Every time we came into camp from a walk we were greeted with a smile and a bowl of sliced watermelon. We slept under the stars (and a full moon) and were very well fed by Dan and Stella who made the tastiest dishes on the gas stove or the heavy cast-iron camp ovens in the coals of the fire. Because the walk was supported by a four-wheel drive, our packs were light and we only needed to carry water, some extra clothing layers, and personal items such sunscreen and camera. Here's a little story of the professionalism and generosity of this company. One night, as we circled the campfire at the Finke River we saw a two-wheel drive vehicle get bogged a hundred metres or so from us. Dan simply said, "Looks like they could do with a bit of help," and trundled on down in the Troopy to tow him out. No fuss, no bother--just a willingness to help. I'd thoroughly recommend Trek Larapinta and the immersive experience on the 16-day end-to-ender. Arthur

We have done the guided 16 day end to end Larapinta Trail with Trek Larapinta. It was a fantastic tour with a small group of only 8 people and our 2 experienced guides Joel and Kenna. The landscape was amazing. Rock hopping through creek beds, walking along scenic mountain ridges, swimming in water holes, sitting at campfire, sleeping in swags under the stars. We only had to carry our small day pack. The meals were freshly prepared and very delicious. An unforgettable outback experience! We highly recommend the tour with Trek Larapinta! Don't miss it!

Incredible 16 day end to end Larapinta Trail with Trek Larapinta What a fabulous time my brother and I have had trekking the Larapinta Trail with Trek Larapinta. Our group of 8 were looked after by our 2 multi talented guides Kenna and Joel who tended to our sore feet, cooked us delicious meals, told us jokes around the campfire and helped us get to the end of the tough days. Nothing was too much trouble for them and we really appreciated all the help and care they gave us. Joel's laugh was infectious and I'm sure Kenna's "ex tractor fan" joke will be told over and over. This is a very special part of the world and we feel privileged to have been able to experience walking in this spectacular landscape, sleeping under the stars in our swags and spending 16 days with a lovely group of like minded people who all got along so well. The weather was perfect in late April, early May and the best time to do this walk. Not too cold at night or for a dip in the waterholes and a good temperature for walking. I would recommend Trek Tours (Trek Larapinta) to anyone wanting to walk the Larapinta Trail. It has been an amazing experience and should be on every walker's bucket list. Wendy.

I had such a wonderful time doing the Trek Larapinta 16day end to end in 2016 that I just had to do it all again in 2017. Scenery was just as stunning this time, particularly the high points of Brinkley Bluff, Razorback Ridge, Counts Point, Mt Giles Lookout, Hilltop Lookout and of course Mt Sonder. What really made it exceptional was the great leadership of Josh and Hayley. Their quiet enthusiasm weaved its way magically thru the whole with journey with their comprehensive knowledge of the natural environment, fantastic cooking, damned hard work when we were out walking, and great companionship. Any leader could look after a group when all goes well, but in both treks there were some health/injury issues of the walkers to deal with and the Trek Larapinta leaders handled these difficult situations with excellent professionalism. A true test of a well run company. Trek Larapinta also demonstrates a very high level of environmental ethics. Programming of the days was very good as it included two shortish days at the start, a visit to the Alice Springs Desert Park (not to be missed), a pre-dawn walk up Mt Sonder, and the beautiful Ormiston Pound walk to finish with. Definitely worth spending the 16 days on.

Just finished the 16 day end to end Larapinta Trail with Trek Larapinta. It was a great experience. Sleeping in swags under the awesome stars, days that challenge you physically and mentally, amazing food, incredible views and great company in a small group of 8 with two guides. I ended up with a much better appreciation of the environment of the red centre, enhanced by the fact that you are literally on the ground - close up and personal every day. For me the guides, Kat and Kate were a highlight in themselves. What amazingly knowledgable, capable and positive people they are. Their attitude and skills made the challenge achievable. They looked after everything from advice, guiding, educating, cooking, logistics, psychology - I envy their energy levels!! This is not a walk you would take on without prior experience of walking. The terrain is relentlessly rocky and sometimes steep. However, the rewards are worth the effort for sure and doing the walk with the support provided by Trek Larapinta is certainly the way to go if you are not a very experienced hiker.

Just got back from the Trek Larapinta end to end and I am ready to walk with these guys again. It was a truly amazing trip. The guides are informed, fun, open, hilarious and inspiring people. The track is incredibly changing and beautiful. Each day was a delight with our guides celebrating the small and great things along the way, from tiny plants to crooning with the dingoes. The food and campsites were spectacular and the sea of stars at night and total silence a gift. We passed a number of solo and small group independent walkers, many of whom commented that they would have prefered to be walking with our guides and group. A couple of independents stopped their walk after realising their pack weight from water etc was too much. If you are wanting to undertake this walk safely without the pack weight and in a small group, then Trek Larapinta is by far the best option! It is also worth noting that Trek Larapinta has an outstanding record for care and protection of the natural environment and I was really impressed with their level of commitment to sustainability and to supporting other local businesses. I would do this walk again tomorrow with this crew if I had the chance and I will certainly be doing other walks with this company in the future.

We are writing to express how thrilled we both were to have chosen Trek Larapinta to guide us through the Western MacDonnell Ranges. The walk was beyond our wildest expectations- we adored every minute of it night and day, and would have happily turned around and walked back to Alice Springs the next day after climbing Mt Sonder. There are so many aspects to rave about apart from the stunning scenery and walk and I will try to do it all justice. Joel and Brad were exceptional guides. The daily organisation by them was masterful and effortless. All the equipment and gear was excellent quality. The food and standard of cooking were amazing- so fresh and energising every day. We congratulate you on the running of your company and we will certainly be walking with you again- a class act.
Make a Booking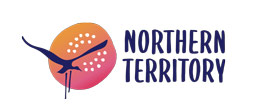 Price ex Alice Springs
$4,695 per person $750 deposit per person
Departure Dates 2020
(G) = Guaranteed Departure Monday 8 June : 6 PLACES LEFT (G) Friday 19 June : 2 PLACES LEFT (G) Thursday 25 June : 1 PLACE LEFT (G) Monday 6 July : 3 PLACE LEFT (G) Sunday 12 July : 2 PLACES LEFT (G) Thursday 23 July : 2 PLACES LEFT (G) Wednesday 29 July : FULL (G) Sunday 9 August : 1 PLACE LEFT (G) Saturday 15 August : FULL (G) Wednesday 26 August : 2 PLACES LEFT (G) Tuesday 1 September : FULL (G)
Departure Dates 2021
(G) = Guaranteed Departure Sunday 11 April : AVAILABLE Saturday 17 April : AVAILABLE Wednesday 28 April : FILLING UP (G) Tuesday 4 May : 2 PLACES LEFT (G) Saturday 15 May : 5 PLACES LEFT (G) Friday 21 May : AVAILABLE Tuesday 1 June : FILLING UP (G) Monday 7 June : 2 PLACES LEFT (G) Friday 18 June : FILLING UP (G) Thursday 24 June : FILLING UP (G) Monday 5 July : FILLING UP Sunday 11 July : AVAILABLE Thursday 22 July : 4 PLACES LEFT (G) Wednesday 28 July : FILLING UP (G) Sunday 8 August : AVAILABLE Saturday 14 August : AVAILABLE Wednesday 25 August : 4 PLACES LEFT (G) Tuesday 31 August : AVAILABLE
Trek Grading
Download Itinerary
Download Gear List
Make a Booking
Share
Category
Northern Territory